Shopping Cart
Your Cart is Empty
There was an error with PayPal
Click here to try again
Thank you for your business!
You should be receiving an order confirmation from Paypal shortly.
Exit Shopping Cart
Fast Track Completion of the Columbia Basin Project by 2022
Ronald Reagan was shot
by John Hinckley 38 years ago!

Harvard Established Sept. 8, 1636
George Bush 41's Skull & Bones Class
Pictured John Hinkley's Father
& 2 of JFK'S Assassins'!
JOE BIDEN
ISN'T A
PATRIOTIC AMERICAN DEMOCRAT!
HE HAS BEEN A
TREASONOUS TRAITOR SPY
TO AMERICA FOR HIS
ENTIRE POLITICAL
CAREER!
WATCH THE MOVIE
LEARN WHO HE REALLY WORKS FOR & IT'S NOT THE DNC OR AMERICA!
PRESIDENT TRUMP'S

NATIONAL POLL

MAY 2022 RESULTS!
I'm a paragraph. Click once to begin entering your own content. You can change my font, size, line height, color and more by highlighting part of me and selecting the options from the toolbar.
I'm a paragraph. Click once to begin entering your own content. You can change my font, size, line height, color and more by highlighting part of me and selecting the options from the toolbar.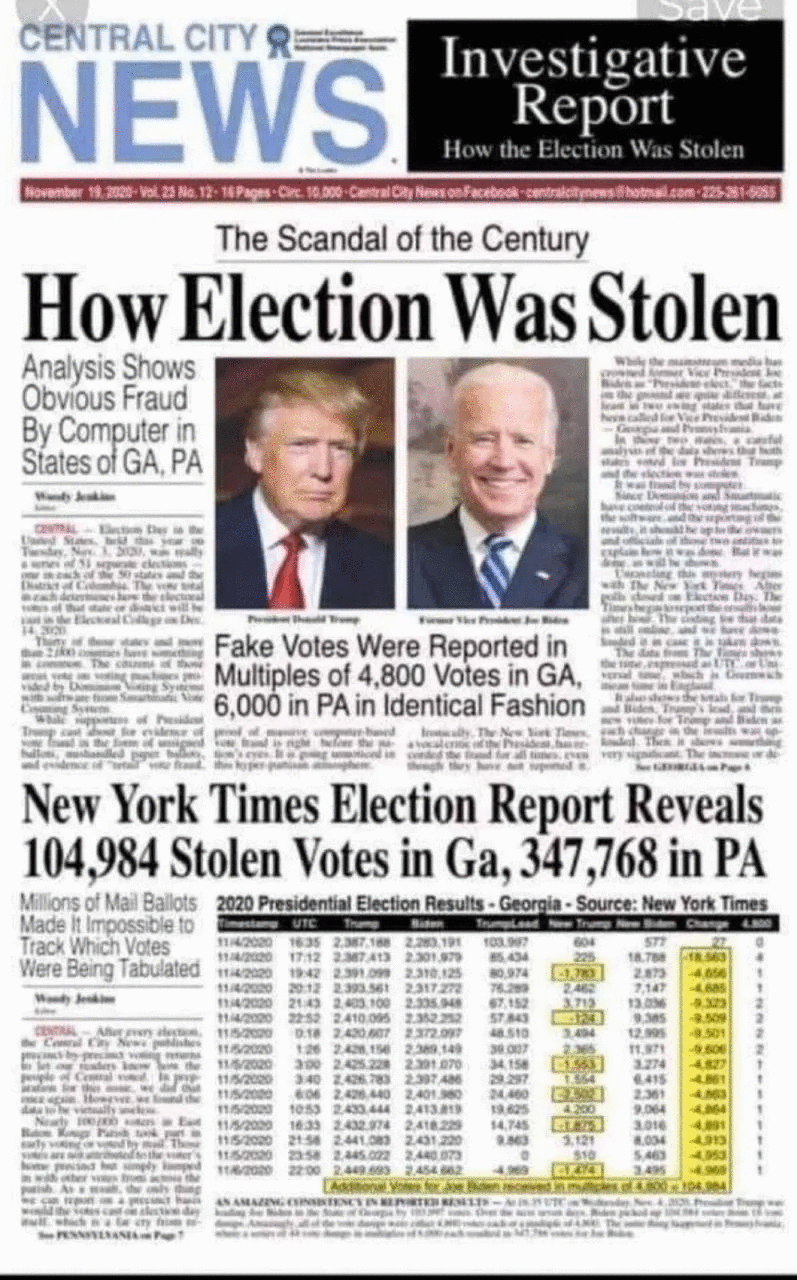 HENERY KISSENGER
Spy & Double Agent Code Name
"The Boar"
work directly with Baron Rothschild & Adolf Hitler to Create the Nazi Party & WW2!
Barry Soetoro
And
Timothy Geithner was their 1st Employer!
THE ONLY HUMAN BEING (?)
SINCE GOD CREATED
THE EARTH TO
BE BORN TWICE!
I'm a paragraph. Click once to begin entering your own content. You can change my font, size, line height, color and more by highlighting part of me and selecting the options from the toolbar.
It took 27 Million Tax Payor Dollars to make homely Michael Robinson born (with a Prick) 1961 in Chicago, IL . Into "Homely MICHELLE OBAMA" still with a Prick in 2022!
WORLD CRUDE OIL PRICE
APRIL 22, 2022
Wake UP the Enemies of America
& the World
aren't
President Tump or President Putin
THE ENEMIES OF AMERICA HAVE TAKEN OVER THE UNITED STATES OF AMERICA!
BY INSTALLING THEIR PUPPETS IN THE WHITEHOUSE, CONGRESS, COURTS CIA, FBI AND THE STATE DEPARTMENTS SINCE WW2!
Council of Foreign Relations / Illuminati / Nazi's
ALL MEN PICTURED ARE
"ONE WORLD ORDER BILLIONAIRE PUPPETS"!
&
THEY DON'T GIVE A DAMN ABOUT THE COUNTRIES THEY SERVED!
PICTURED ABOVE IS HITLER'S IRON CROSS
ZELENSKIY
IS A NEO NAZI
Most Billionaires Smile, he is an International Criminal!
How much is Ukraine's President salary?
On May 14th, the House Appropriations Subcommittee on Treasury, Postal Service and General Government included a provision in the Treasury appropriations bill that would increase the President's salary to $400,000, effective January 20, 2001.
However, the popularist move by Zelenskiy is designed to appeal to voters. Ukraine's nominal incomes have more or less doubled in the last
(continued on Right Hand Column)
June 1, 2020
Ukrainian President Volodymyr Zelenskiy had charges of hypocrisy levelled at him after he declared an income of UAH28mn ($1mn) in his official tax return for 2019, Pravda.com.us reported on May 30.
Zelenskiy recently lambasted his top ministers for paying state employees too much as the reason for a government reshuffle in March and wants to cap public wages at around $1,700. The suggestion raised the hackles of Ukraine's international donors, who say paying civil servants too little breeds corruption.
five years, rising from UAH3,455 ($128) in January 2015 to briefly top UAH11,000 in March this year, the equivalent of $412, but dropped back again in April to UAH10,430 ($383) as the coronacrisis hit incomes.

Ukraine is one of the poorest countries in Central and Eastern Europe (CEE), which has driven millions of its citizens to seek work in neighbouring countries where wages are multiple times higher.

UKRAINIAN WAR GIVES
US CONGRESS HUGE
MARCH PAY RAISE!
WAR & MISERY

DOES PAY!
1 GREAT LEADER!
Washington State Senator
&
Selective Service Director
DON BENTON
PRESIDENT TRUMP'S
2016 WA STATE Chairman
John Charleston & Cecily Wright Spokane County
Trump Chairs 2016 Northwest Grassroots

Ex-Adams County Commissioner
John Marshall
3rd Dist. Rep.
Marcus Riccelli's
Father Worked
For Raymond Hanson!
Councilwoman
Karen Straton
Councilman
Michael Cathcart
Dist. 1
County Commissioner
Josh Kerns (D1)
FRANKLIN CO. COMMISSIONER
CLINT DIDIER
DELIVERING
MY PROJECT PROPOSAL TO SENATOR
RAND PAUL
Lincoln County
Commissioner
Scott Hutsell
Adams County
Commissioner
Dan Blankenship
Man Arrested for
Alleged Attack
on Ritzville State Senator
A political activist has been charged with assault and other crimes for an attack on state RINO Senator
Mark Schoesler, Ritzville, in the town of Ritzville.
LOREN CULP WON 2020
Kim Whyman
Was Given a
Political Payoff
By the
Biden
Administration!
4th District Rep.
Rob Chase
3rd Dist. Senator
Andy BIllig
Speaker of the
House
Laurie Jenkins
Councilwoman
Betsy Wilkerson
County
Commissioner
Chairwoman
Mary Kuney (D2)
Grant County
Commissioner
Cindy Carter
Marvin L Chase
Original Promoter of
The Original Project
3rd Dist. Rep.
Timm Ormsby
Councilman
Jonathan Bingle
County
Commissioner
Al French (D3)
Policy Director
Brian McClatchey
Senate Minority Leader
John Braun
House Minority
Leader
Jt Wilcox
Spokane County
Policy Advisor
Jeff McMorris
RECENT WA STATE SURVEY SHOWS
A DEMOCRAT WHO WILL SUPPORT GOVERNOR JAY INSLEE'S POLICIES
38.6 %
A REPUBLICAN WHO WILL SUPPORT GOVERNOR. JAY INSLEE'S POLICIES
49.3 %
UNSURE 12.1%
Does anyone think Jay is saying to the
"World Economic Forum Leaders"
"I have the
LARGEST BIPARTISAN EDC & JOB PROJECT IN AMERICA
AND
I SHOULD BE
HOME DOING MY JOB
AND
"FINISHING IT"!
BUT
HELL NO HE ISN'T!
HE RAN FOR
US PRESIDENT
AND DIDN'T SAY
1 WORD!
JAY INSLEE
DEMOCRAT?
9 + YEARS as Governor
19 YEARS as a US Congressman
28 YEARS TOTAL
WA STATE'S # 2 FAILURE
FAILING TO DO HIS JOB BY BRING THE LARGEST ECONOMIC DEVELOPMENT AND JOBS PROJECT TO WESTERN & EASTERN WA!
MARK SCHOESLER
(RINO)
FAILING FOR
29 YEARS TOTAL
WA STATE'S #1 FAILURE
COMBINED TOTAL YEARS OF SERVICE
WHILE BEING PAID
COMBINED FAILURES FOR 57 YEARS!
MARK has the Metal Capacity of a Small Frog Setting on a Large Rock! I have known him for 44 Very Long Years!
Mark Schoesler
WA's #1 Loser
AKA / Adman's County /
9th Legislative District Welfare Weasel 35+ Years

Lost 2 - 4 Billion Dollars,
10 Years of
Project Construction!
Speaker of the House Tom Foley Governor Gary Locke tried to acquire 2 Billion Dollars for the Project!
Governor Christine Gregoire - Bipartisan Administration - WA State's # 1 Winner - tried to acquire 2 Billion Dollars for the Project!
Governor Gary Locke tried to acquire 2 Billion Dollars for the Project!
Warren G Magnuson
Spokane Democratic Club, 2022

FDR SIGNS NATIONAL
SOCIAL SECURITY ACT!
I WAS TOLD MY PROJECT PROPOSAL WAS

"HAND DELIVERED" TO PRESIDENT TRUMP
ON 3 OCCASSIONS;
1ST IN APRIL, 2017
2ND IN SEPTEMBER 2017 by
CATHY MCMORRIS RODGERS
3RD TIME JOINTLY DELIVERED BY "ADAMS COUNTY COMMISSIONER JOHN MARSHALL" AND
"SELECTIVE SERVICE DIRECTOR DON BENTON"
ON SEPTEMBER 12, 2019.
WHEREIN I WARNED PRESIDENT TRUMP ABOUT HIS LIFE BEING IN DANGER FROM "DEEP STATE OPERATIVE & TREASONOUS TRAITOR VP MIKE PENCE"!
MARK SCHOESLER
IS A DECEIVER, LIAR AND THIEF
AND I HAVE KNOWN HIM
FOR 44 VERY LONG YEARS!

WASHINGTON STATE'S
#1 Political FAILURE
IN EITHER PARTY IS
RINO SENATOR
MARK SCHOESLER
Has Been On
Corporate Welfare
For 35+ Years!
MARK HAS BEEN ACTIVELY
UNDERMINING
BRINGING THE
LARGEST ECONOMIC DEVELOPMENT & JOBS PROJECT TO ADAMS, LINCOLN, GRANT, FRANKLIN, SPOKANE COUNTIES, WA STATE &
OUR NATION
SINCE 1993!
Glen R Stockwell
https://www.youtube.com/watch?v=BU4qw9zYX9Y
PATTY & CATHY
After meeting YOU BOTH for the 1st Time 13 YEARS Ago in March 2009 in WA DC trying to Obtain TARP Monies for the Entire Columbia Basin Project!
Washington State Economic Development NP
OUR 2022 BIPARTISAN OFFER TO
Senator Murray & Rep. Rodgers
We will work Jointly & Directly with Both of you in Spokane &/or Olympia WA
&

Under A Contract - Originally Given to Governor Locke's
LEGAL TEAM & Approved.
KILLED BY MARK SCHOESLER aka/the "Adams County Welfare Weasel"!
Later Given to Governor Gregoire in 2008
& Approved in 2011!
(A Note to Governor Gregoire)
Nobody told me you approved My Performance Based Contract in 2011!
I didn't find out until preparing to meet Keith Phillips before April 8th, 2014.
I am thinking one of My 9th Legislators was suppose to tell me but they didn't!
Probably the "Adams County Welfare Weasel", there Seems to be a pattern!
Sorry Governor Gregoire, You Tried Very Hard to SUCCEED but we were undermined by Mark's Greed & Stupidity!
CHRISTINE O. GREGOIRE
EXECUTIVE ORDER 10-07
PERFORMANCE-BASED CONTRACTING
&
Offer Given to Governor Inslee
on April 8th, 2014
& DENIED!
When Accompanied by Adams County Commissioner John N Marshall
I am strongly feeling the "Adams County Welfare Weasel" killed that offer too!
Governor Inslee's Chair
Governor Clarence Martin
Gov. Inslee goes to "2022 World Economic Summit"
The Reason
President Franklin D Roosevelt's
Entire Columbia Basin Project hasn't been completed
in the last 70+ Years.
Isn't due to Lack of Money!
As I told Jay Inslee on Feb. 20th, 2012
as he left the Democrat Convention Stage
after he announced His Candidacy for Governor!
JAY SAID, "GLEN WE WOULD HAVE HAD THIS PROJECT COMPLETED EXCEPT FOR MONEY"!
I TOLD JAY
"THE MONEY HAS ALWAYS BEEN AVAILABLE"!
WHAT WE HAVE LACKED IS REAL LEADERSHIP!
REGRETTABLY NOW AFTER
9 WASTED YEARS
JAY HAS PROVEN
HE HASN'T BEEN A LEADER EITHER TO DATE!
JAY, THE MONEY IS AVAILABLE NOW!
ON AUGUST 10TH, 2021.
I MET WITH STATE SENATOR BOB HASEGAWA TO TELL HIM ABOUT THE 1.2 TRILLION BIPARTISAN DOLLARS ALLOCATED THAT DAY FOR NATIONAL
BIPARTISAN INFRASTUCTURE PROJECTS!
SENATOR HASEGAWA HAS REACHED ACROSS THE AISLE TO SENATOR JUDY WARNICK
TO ACQUIRE
5 BILLION DOLLARS!
I GUARANTEE
RINO
SENATOR MARK SCHOESLER
WILL UNDERMINE THIS EFFORT
AS MARK DID TO
GOVERNOR GREGOIRE
IN JANUARY 2009.
WHEN THE STATE WAS 8.9 BILLION DOLLAR STATE DEFICIT AND THERE WAS
1.4 TRILLION TARP FUND DOLLARS AVAILABLE!
30% Went Overseas
To Other Countries!
I PERSONALLY BELIEVE
PATTY IS DESTINE TO RETIRE IN 2022 BY BEING VOTED OUT Of OFFICE AND
TIFFANY SMILEY WILL WIN!
UNLESS PRESIDENT BIDEN, GOVERNOR INSLEE
WANT TO HELP RE-ELECT SENATOR PATTY MURRAY?
UNLESS PRESIDENT BIDEN, SENATOR MURRAY AND GOVENOR INSLEE JOINTLY ANNOUNCE TO OUR STATE, NATION AND THE WORLD.
PRESIDENT BIDEN WILL SIGN A PRESIDENTIAL EXECUTIVE ORDER LIKE PRESIDENT FRANKLIN D ROOSEVELT DIS TO TOTALLY FUND AND COMPLETE
PRESIDENT FRANKLIN D ROOSEVELT'S
ENTIRE COLUMBIA BASIN PROJECT AND EXPANDTION OF ALL WA PORTS?
UNLESS POSSIBLY IF SENATOR PATTY MURRAY WOULD ASK SENATORS JOE MANCHIN, BERNIE SANDERS (2016 WA STATE'S PRESIDENTIAL PRIMARY WINNER), MARIA CANTWELL, RAND PAUL, TODD YOUNG, MIKE BRAUN, AND OTHERS TO BACK THE
"1ST NATIONAL BIPARTISAN PROJECT".
SINCE THE DAYS OF PRESIDENT FRANKLIN D ROOSEVELT AND JOHN F KENNEDY!
SENATOR PATTY MURRAY SHOULD ASK DENNY HECK, LISA BROWN, DERICK SANDISON, THE NORTHWEST SEAPORT ALLIANCE, SPOKANE MAGNUSON CLUB AND
OTHER WA COMMISSIONERS FOR THEIR BIPARTISAN SUPPORT!

​
MARK SCHOESLER WILL ATTEMPT TO UNDERMINE THEIR EFFORTS
BECAUSE IT WILL STOP
"MARK'S CORPORATE WELFARE CHECKS HE HAS BEEN RECEIVING FOR
35+ YEARS"!
MARK ISN'T ABOUT PUBLIC SERVICE HE IS ABOUT
HIS PERSONAL GREED FOR 30 YEARS!
EVIDENCE DIRECTLY TYING
TREASONOUS TRAITOR JOE BIDEN
HAS BEEN & CURRENTLY IS SELLING OUR COUNTRY OUT!
HUNTER BIDEN AND JOHN KERRY'S STEPSON ARE INVOLVED IN BIO WEAPONS IN UKRAINE!
WONDER IF THE BIG GUY IS GETTING HIS 10%?
IT'S A NATIONAL SECRET
TO
MOST PATRIOTIC DEMOCRATS
IN THE NATION
JOE BIDEN
ISN'T A DEMOCRAT!
THE BIDEN CRIME FAMILY IS GOING DOWN!
THE "2022 RED WAVE" IS GOING TO TAKE PATTY

OUT!
Glen's Letter to Senators Joe Manchin,
Patty Murray, Maria Cantwell,
Rand Paul, Editors of the
Spokesman Review & Ritzville Journal
GLEN'S FUNDING BOOKLET MARCH 2009!
TIFFANY SMILEY ENDORSED BY

PRESIDENT TRUMP!

REPUBLICAN'S TOTALLY CONTROL VIRGINIA
JAN. 2nd 2022!
PATTY, if Governor Inslee will Ignore Mark & sign an;
"Exclusive 2022 Performance Base
Non-Revocable Contract"
approved by the Locke & Gregoire Administrations?

"We / Washington State"
will have in less than
1 YEAR
2+ Billion Project Construction Dollars!
If, YOU, Governor Inslee, Lieutenant Governor Heck, the Legislature, Attorney General Bob Ferguson and WA State's Congressional Team would Help?
Senator Murray would you personally ask the WA State Democrats to Help?
Representative Rodgers would you personally ask the
WA State Republicans to help?
2+ Billion Project Dollars

Will Be Placed in a
Project Construction Trust Account
&
Resolve Removing the Dams In 2 Years or Less
If not?
Washington State Will Owe
Washington State Economic Development NP
NOTHING!
Manchin: Democrats should prioritize, curb cost of ​
$2T bill!


Senator Manchin

is 100% RIGHT!
Senator Manchin, ​
Thank You for being a Patriot 1st & "Putting America's National Interest before Partisan Politics"!
Senator Manchin would you support Senator Murray's re-election? If she chose "TOTAL FAST TRACK COMPLETION OF PRESIDENT FRANKLIN D ROOSEVELT'S ENTIRE COLUMBIA BASIN PROJECT & EXPANSION OF WA PORTS"?
As PATTY'S Re-election Platform?
The 1st Half completed has been Helping Offset OUR NATION'S TRADE IMBALANCES, FEEDING EVERY STATE & EVERY COUNTRY IN THE WORLD FOR 70+ YEARS!
Senator Manchin, when the news media, Bernie Sander's and other Democrats are hammering on you.
Please use "President Roosevelt's WISE INVESTMENT" in Washington State as your National Infrastructure Example!
I am certain Senators Murray, Cantwell, Sanders and possibly Paul? Will support YOU in using the Bipartisan Infrastructure Monies on this Century Project"!
Respectfully Suggested,
Glen R Stockwell
Chairman of
Washington State Economic Development NP
Patty,
Mark Schoesler undermined Adams County's letter of Support. Please contact your friend Brett Blankenship, he can help you obtain it!
Glen
Manchin says he's a 'hard no' on $3.5 trillion economic package until 2022
JOE IS 100% CORRECT ON HIS "STRATEGIC PAUSE" & BERNIE IS 100% WRONG!
THANKS JOE FOR BEING A LEVEL HEADED PATRIOT!

My Project Financing Proposal will help initiate the return of over

2 Trillion Dollars Stolen from Social Security by Nancy Pelosi and other Politicians over the last 70 Years!
George & Nancy - Two Old Nazi's
In 2020 NAZI GEORGE SOROS HAD HIS ELECTRONIC VOTING MACHINES
in 16 State's
PRESIDENT JOHN F KENNEDY WAS A PATRIOT WHO GAVE HIS LIFE ON
NOVEMBER 22, 1963 TRYING TO SAVE AMERICA!
THE SECOND THING THAT DIED THAT DAY WAS THE
"WORKERS PARTY"
OF
FRANKLIN D ROOSEVELT & JOHN F KENNEDY
AKA
THE DEMOCRAT PARTY
WHICH WAS TAKEN OVER BY
THE SECRET SOCIETY!
HE MENT ALL

AMERICANS!

JOE BIDEN ISN'T A DEMOCRAT!

HE IS A

TREASONOUS

TRAITOR!
BUSINESS PARTNERS WITH ZELENSKYY
ONLY PEOPLE WHO LIVE UNDER ROCKS,
DON'T UNDERSTAND YET!
THE 2020 ELECTION WAS STOLEN BY
THE PEOPLE BIDEN SERVES
& THAT WASN'T 80 MILLION
AMERICAN DEMOCRATS EITHER
TO FINISH INSTALLING THE
"ONE WORLD ORDER LIKE HITLER"!
TO ALL OTHER AMERICANS REGARDLESS OF PARTY AFFILIATIONS

ISN'T IT BLATANTLY OBVIOUS
BY NOW?
JOE BIDEN IS DESTROYING
AMERICA ON PURPOSE!
https://www.nytimes.com/2021/08/10/us/politics/infrastructure-bill-passes.html
Senate Passes
$1.2 Trillion Bipartisan Infrastructure Bill,
Handing Biden a Bipartisan Win
The approval came after months of negotiations and despite deficit concerns, reflecting an appetite in both parties for the long-awaited spending package.
WASHINGTON — The Senate gave overwhelming bipartisan approval on Tuesday to a $1.2 trillion infrastructure bill to rebuild the nation's deteriorating roads and bridges and fund new climate resilience and broadband initiatives, delivering a key component of President Biden's agenda.
The vote, 69 to 30, was uncommonly bipartisan. The yes votes included Senator Mitch McConnell of Kentucky, the Republican leader, and 18 others from his party.
"This historic investment in infrastructure is what I believe you, the American people, want, what you've been asking for for a long, long time,"
Mr. Biden said from the White House
as he thanked Republicans for showing a lot of courage."
Mr. McConnell, who publicly declared that his priority was stopping the Biden agenda, said in a statement that "I was proud to support today's historic bipartisan infrastructure deal and
prove that both sides of the political aisle can still come together around
common-sense solutions."
1.2 TRILLION BIPARTISAN

INFRASTRUCTURE DOLLARS

ARE AVAILABLE

NOW!
MARK SCHOESLER IS A DECEIVER, LIAR AND THIEF AND I HAVE KNOWN HIM FOR 44 VERY LONG YEARS!
MARK SCHOESLER, HAS UNDERMINED COMPLETION OF THE ENTIRE COLUMBIA BASIN PROJECT HIS ENTIRE POLITICAL CAREER SINCE 1993.
SIMPLY BECAUSE OF "HIS FAMILY'S STUPID BELIEF AND HE WOULD LOOSE HIS YEARLY WELFARE CHECK HE HAS BEEN COLLECTING SINCE 1988"!
WE ARE TALKING ABOUT "HUNDREDS OF THOUSANDS OF DOLLARS", IF NOT MILLIONS!
MARK, PUTS HIS FINANCIAL WELFARE AHEAD OF SERVING WASHINGTON STATE CITIZENS/VOTERS, COMMUNITIES, FARMERS, PORTS OR OUR NATION'S FUTURE!
IT DOESN'T MATTER WHICH PARTY YOU ARE IN &/OR IF ANY? NORMALLY ANYONE WHO LOSES 2 - 4 BILLION DOLLARS ARE VIEWED AS A "FINANCIAL LOOSERS".
NORMALLY PEOPLE WHO LOOSE 2 - 4 BILLION DOLLARS ARE FIRED 100% OF THE TIME!
MARK SCHOESLER IS;
WASHINGTON STATE'S LARGEST POLITICAL FAILURE SINCE NOV. 11TH, 1889!
MARK SCHOELER ALSO UNDERMINED SENATOR PATTY MURRAY, SPEAKER OF THE HOUSE TOM FOLEY AND GOVERNOR GARY LOCKE IN OBTAINING
2 BILLION DOLLARS FOR THE ENTIRE PROJECT!
SPEAKER OF THE HOUSE
TOM FOLEY
GOVERNOR GARY LOCKE
A VERY HARD WORKER!
IN 2009 MARK SCHOESLER SINGLE HANDILY UNDERMINED WASHINGTON STATE FARMERS, GOVERNOR GREGOIRE'S, SENATORS MURRAY AND CANTWELL, WASHINGTON STATE CONGRESSIONAL REPRESENTATIVES AND STATE LEGISLATORS,
SENATE MAJORITY LEADER LISA BROWN, SPEAKER OF THE HOUSE FRANK CHOPP,
BRIAN BLAKE'S & JUDY WARNICK'S
BIPARTISAN EFFORT TO OBTAIN 2 - 4 BILLION DOLLARS OF TARP MONIES
FROM PRESIDENT OBAMA'S 1.4 TRILLION DOLLAR NATIONAL TARP FUNDS.
WASHINGTON STATE WAS 8.9 BILLION DOLLARS IN THE RED!
GOVERNOR GREGOIRE
A TREMENDOUS SUCCESS
ME & MARIA
WITH MY PROJECT FINANCING BOOKLET!
Obama Signing 2009 Stimulus Bill
Authorizing 1.4 Trillion Dollars
2009 Senate Majority Leader
Lisa Brown
2009 Speaker of the House
Frank Chopp
Rep. Brian Blake 2009
AG Chairman for 12 Years
Rep. Judy Warnick 2009
AG Minority Leader
NO DOUBT MARK SCHOESLER IS CURRENTLY UNDERMINING
GOVERNOR INSLEE'S ADMINISTRATION AND PRESIDENT BIDEN!

Governor Inslee & Trudi
Will Trudi Help Jay & President Biden Finish President Roosevelt's Entire Project??
2009 Proposal to Governor Gregoire
Glen R Stockwell for the 9th Leg. District
Governor Inslee, Senators Murray and Cantwell,
FEDERAL MONEY IS AVAILABLE AGAIN!
PATTY, I know your staffs are currently watching my web. Please contact Senators Joe Manchin, Maria Cantwell, Rand Paul, Mike Braun, Todd Young, Representative Derrick Kilmer, and
THE OTHER WASHINGTON STATE REPRESENTATIVES TO HELP!
PLEASE ASK "NO LABELS" TO HELP CREATE
"OUR 1ST NATIONAL BIPARTISAN PROJECT IN 70+ YEARS"!
Patty, please don't let Mark Schoesler screw this
2022 OPPORTUNITY UP, like he did in 2009!
Patty, please UNITE & Support Senator Manchin's "WISE PAUSE", he is 100% correct!
Senator Manchin (D-WV) calls for 'Strategic Pause' on $3.5 trillion budget resolution https://youtu.be/3Lf7_JdVff4
Senator Manchin and Representative Kilmer are CURRENT NO LABELS MEMBERS!
PATTY, MARIA AND CATHY please start thinking and investing Our US
"TAX DOLLARS MORE WISELY LIKE PRESIDENTS ROOSEVELT, KENNEDY AND TRUMP"!
Senators Manchin, Murray, Cantwell, Paul "NO LABELS MEMBERS SHOULD ENDORSE
FAST TRACK COMPLETION OF
PRESIDENT FRANKLIN D ROOSEVELT'S COLUMBIA BASIN & EXPANSION OF WA'S PORTS
AS A WISE 70+ YEAR PROVEN 21ST CENTURY BIPARTISAN INVESTMENT PROJECT"!
Patty please "Reach Out to Governor Inslee, Senators Billig, Hasegawa, Warnick, Braun". Also ask the Port Commissioners and Executives of Seattle, Tacoma, Everett and Pasco to help with bringing this project to WA State, the Nation and the World!
Washington State has the
"GREATEST PRESIDENTIAL INFRASTRUCTURE PROJECT IN AMERICA"!
JAY, PATTY, MARIA AND CATHY

THIS WILL BE THE LAST TIME IN OUR LIFETIME TO GET

TOTAL FEDERAL FUNDING FOR THE ENTIRE COLUMBIA BASIN PROJECT

AND EXPANSION OF OUR PORTS!

THESE 2 PROJECTS ARE

CENTURY INVESTMENTS!
Port Seattle Executive Officer
Steve Metruck - Original Promoter of the "Century Project"!
Port of Tacoma Executive Officer
Eric Johnson - Co Promoter of the "Century Project"!
Port of Everett Executive Officer
Lisa Lefeber
Port of Pasco's New Economic Director
Steve McFadden
Director of Greater Pasco Area Chamber of Commerce
Colin Hastings
President
Franklin D Roosevelt
WASHINGTON'S

GREATEST GOVERNOR
CLARENCE MARTIN
President
Franklin D Roosevelt
Signing Original Project Executive Order!